Youth Commemorate March 16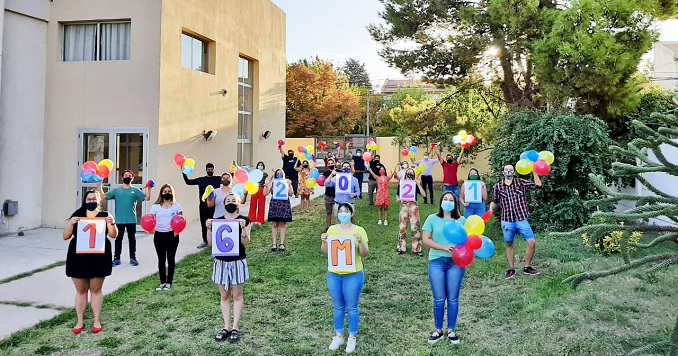 Soka Gakkai youth in Argentina at the Patagonia Culture Center in Neuquén City, Argentina, on March 16.
[© Seikyo Shimbun]
In March, youth meetings were held around the world to commemorate March 16, Kosen-rufu Day. This is a day which celebrates the mission of youth within the Soka Gakkai to strive for world peace. On March 16, Soka Gakkai members in Argentina met at the Ikeda Youth Culture Center in Buenos Aires and connected to those at other venues throughout the country. Nobel Peace Prize Laureate Adolfo Pérez Esquivel addressed the youth, commenting on the significance of the philosophy of human revolution. On March 21, Soka Gakkai Côte d'Ivoire streamed a video featuring encouragement from leaders and study of President Daisaku Ikeda's lecture series "The Buddhism of the Sun—Illuminating the World" to members at 430 venues across the country.