Tokyo Fuji Art Museum: Creating Peace through Culture
Akira Gokita, Japan
Akira Gokita, director of the Tokyo Fuji Art Museum, describes the museum's development from one man's vision of art as a vehicle to unite people in their humanity and as a force for peace.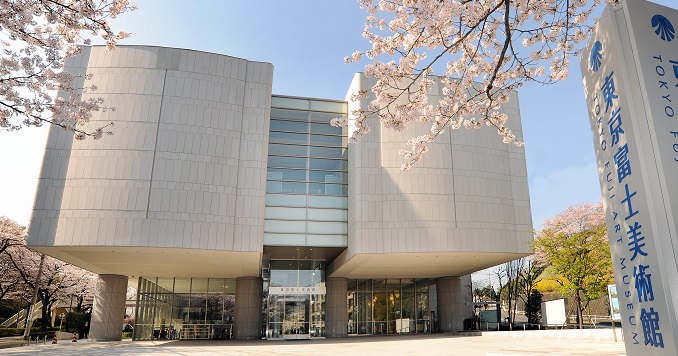 Tokyo Fuji Art Museum in Hachioji
[© Tokyo Fuji Art Museum]
In 1961, the year after he became president of the Soka Gakkai, Daisaku Ikeda announced his vision of establishing an art museum in Tokyo, stating his conviction that doing so was "imperative to the promotion of a movement for peace and culture." In the fall of that same year, Mr. Ikeda undertook a trip to Europe and visited a number of countries including France, Italy, the UK, Spain and West Germany. In each of these places he took the opportunity to visit major museums, honing his vision of the institution he would go on to found. Today, the Tokyo Fuji Art Museum (TFAM) sits amongst the verdant hills of Hachioji, Tokyo, some 9 million visitors having passed through its doors since they first opened on November 3, 1983.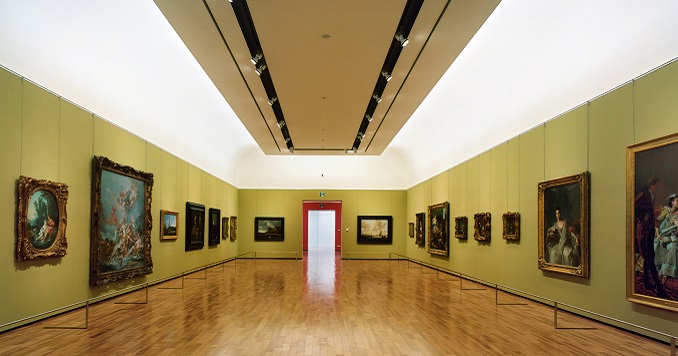 Paintings from TFAM's collection
[© Tokyo Fuji Art Museum]
Art education at TFAM

[© Tokyo Fuji Art Museum]

Viewing the "Ancient Egypt – The Creation of the World" exhibition

[© Tokyo Fuji Art Museum]
Hachioji is a western suburb of Tokyo known for its many academic institutions. It is home to Soka University, also founded by Mr. Ikeda. A collaborative relationship between the university and the museum has produced a rich array of activities and initiatives including public lectures, workshops, concerts and educational programs for schoolchildren. In this way, we have created a space that reflects our founder's objective of establishing a "castle" of humanistic culture and a "palace" of education.
A Cultural Treasure House
This ambitious vision began to be substantiated from the very beginning. An individual who played a vital role in ensuring this was the acclaimed art historian René Huyghe, curator of the Louvre's Department of Paintings and member of the French Academy. To mark TFAM's opening, Mr. Huyghe curated a grand exhibition titled "Masterpieces of French Art" that showcased important masterpieces from the 16th to the 19th centuries.

The chronological organization of the display guided visitors through the historical development of Western art during this period. The exhibition's success laid the foundation for the ongoing vibrant cultural exchange with museums around the world that is a notable characteristic of TFAM's activities.

TFAM houses over 30,000 artworks—paintings, woodblock prints, sculptures, cultural artifacts and photographs—from East and West and from ancient to modern. In particular, the collection of Western paintings that spans 500 years and includes several renowned masterpieces from the Renaissance to the modern period and the collection of 20,000 photographs by well-known photographers that covers the full history of photography have been acclaimed both in Japan and abroad.
Without the participation and appreciation of the people, culture and art are empty, meaningless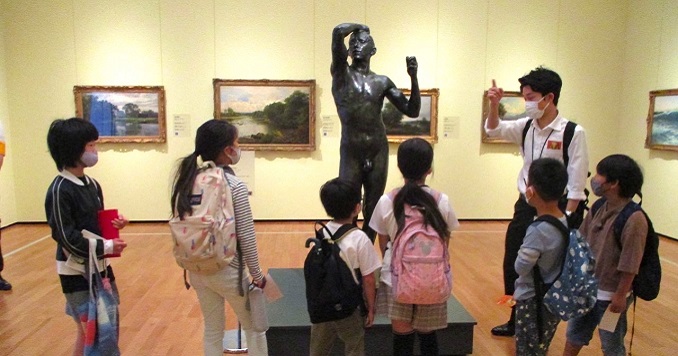 Students touring an exhibition
[© Tokyo Fuji Art Museum]
The museum's Permanent Exhibition Gallery houses the collection of Western paintings, while special exhibitions of collections from around the world are shown in the Special Exhibition Gallery. Every Saturday, the museum hosts its Gallery Talk during which visitors engage with the museum's curators about the exhibited works.
The promotion of peace and mutual understanding through cultural exchange is a core value of the museum. Mr. Ikeda talks about the unifying power of culture as a "force which links human hearts together across differences of ethnicity, nationality and religion" that "represents a brilliant light of hope for all."

Based on the founding guideline to be "a museum creating bridges around the world," over the past 38 years, TFAM has held 49 cultural exchange exhibitions, displaying works from 25 countries and territories. Over the same period, we have lent artworks to museums in 20 countries.

A second core value of the museum is making great art widely accessible. Mr. Ikeda remarks, "Without the participation and appreciation of the people, culture and art are empty, meaningless." As well as pursuing this objective of making art more accessible through its own facility, TFAM has, in its short history, undertaken over 346 collaborative exhibitions with museums around Japan.

As a further measure to promote the appreciation of art, TFAM has provided free bus transportation to the museum for elementary and junior high school students in the Hachioji area since 2012. In this time, more than 10,000 students from 113 schools have benefitted from the initiative. And since 2009, our museum curators have visited schools to conduct art-related workshops.

TFAM also conducts a Work Experience Program for young people, exposing them to a broad range of museum operations—from security and reception services to backroom functions and simulated curatorial research. Since the beginning of this program in 2009, over 1,000 students from 13 different schools have participated. The museum has also developed several community initiatives in art education, such as curator training and internship opportunities.

TFAM will continue to seek out fresh ways to offer new joy and enrichment to the hearts of many people by embodying our founder's vision of contributing to the peace and culture of humanity.

Watch a video to find out more about Tokyo Fuji Art Museum's exhibitions and history.
[June 2022]