Run for Peace in Malaysia: Peace Starts with Me!
Every two years, people around Malaysia don their Run for Peace T-shirts and head out to meet new people, make new friends and run together to highlight the importance of peace.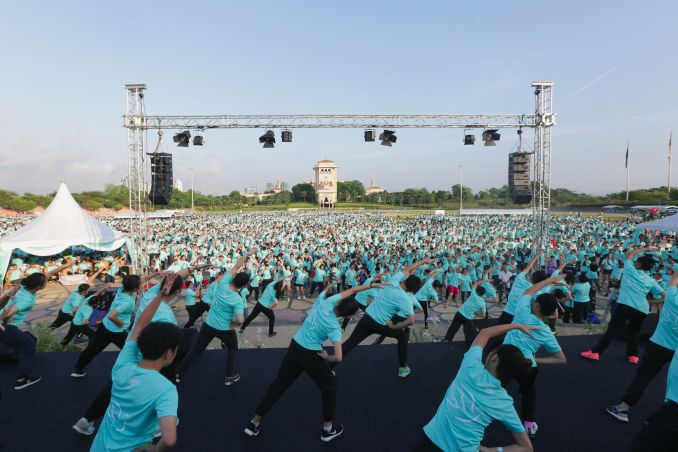 Warming up before the run in Johor (2017)
[© SGM]
What is Run for Peace?

Run for Peace is a noncompetitive biennial event organized by Soka Gakkai Malaysia (SGM) that encourages people from all walks of life, particularly young people, to come together for the sake of peace. The event is the key activity of SGM's September Month of Peace during which SGM members make special efforts to raise awareness that peace begins with the individual. Runs are held in cities throughout Malaysia over distances usually between 3 and 10 kilometers.

What makes Run for Peace different?

A family-friendly event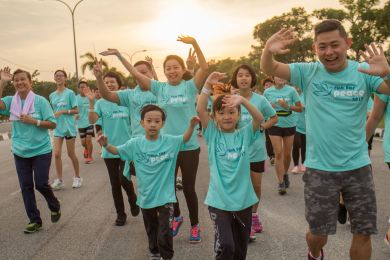 Family fun at Run for Peace in Penang (2017)
[© SGM]
Many people look forward to participating in Run for Peace as a family-friendly activity open to people of all ages that promotes an active and healthy lifestyle while celebrating the value of community and a common wish for peace.

A platform for expanding friendship

Malaysia is an ethnically and religiously diverse country, and Run for Peace provides an opportunity for people to connect across those differences and form friendships.

A call to action for peace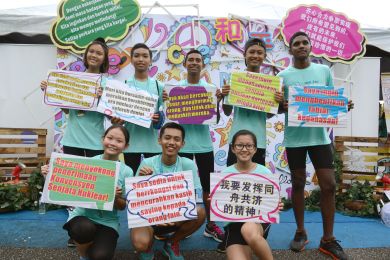 Run participants expressing their determinations for peace, Langkawi (2017) [© SGM]
"Peace starts with me!" is the slogan of Run for Peace, reflecting the Soka Gakkai's philosophy that a positive change within the individual is the basis of a positive change in society. It is a message of empowerment and a reminder that the actions of each one of us can make an important contribution to creating harmony and peace in our communities, societies, countries and the world at large. Efforts to promote the run and spread the ideals of peace facilitate heart-to-heart dialogue and exchanges, which have a lasting effect.
SGM's largest peace event

Run for Peace is SGM's largest peace event, and the runs are often flagged off by top government officials or notable figures. Since the first Run for Peace in 2005, some 250,000 people have participated. About 1,500 people joined the first run. In 2013, 57,000 people participated in 14 locations. In 2015, the run became a nationwide event with more than 92,000 people taking part. In 2017, over 80,000 peace lovers joined in 19 locations in 12 of Malaysia's 13 states.

What did the 2017 participants have to say?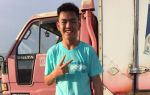 Jerrel Joel, a student who participated in the Sabah run:

"Run for Peace can help promote peace in society, because it can raise awareness among the general public that we should not take peace for granted."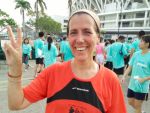 Mar Mullera, a teacher from Spain who participated in the Penang run:

"Peace needs continuous efforts by everyone. I believe if everyone is open-minded, with a high level of acceptance and mutual understanding, peace can become a reality."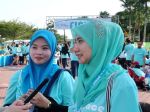 Awin (right), a nurse who participated in the Johor run:

"I got to know about Run for Peace from my boss. I don't get to exercise often and thought it would be fun to run with friends, so I decided to join. This event is meaningful, because I think the essence of being at peace is a kind of freedom to be able to run together with fellow Malaysians regardless of our race, religion and ethnicity."
[December 2017]