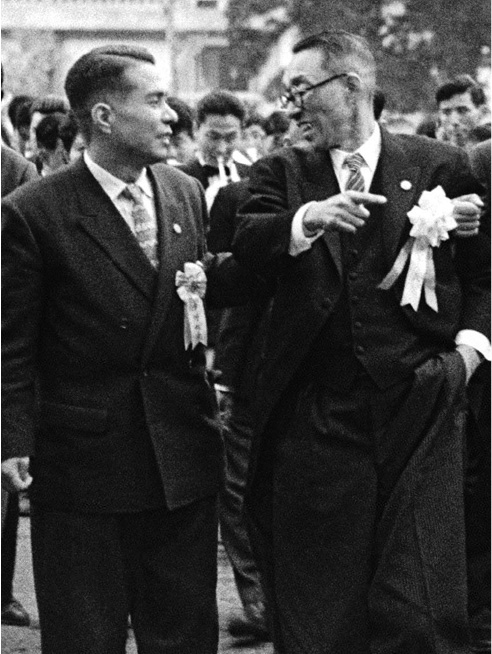 Toda (right) with Ikeda in March 1958
On September 8, 1957, forcefully proclaiming that all human beings have an inviolable right to live, Toda made an impassioned declaration calling for the abolition of nuclear weapons, which he described as a manifestation of the darkest aspects of the human heart. He asked the youth of the Soka Gakkai to work for their abolition, and this became the symbolic start of the organization's activities for peace.

In a ceremony on March 16, 1958, Toda entrusted the future development of the Soka Gakkai to the youth of the organization. Among the youth, his closest follower, Daisaku Ikeda, who had spearheaded efforts to spread the philosophy of Nichiren Buddhism, emerged as the future leader of the organization.

By the time of his death on April 2, 1958, Toda had led the transformation of the Soka Gakkai into a dynamic movement with a membership of over 750,000 households throughout Japan.