Members Around the World Celebrate November 18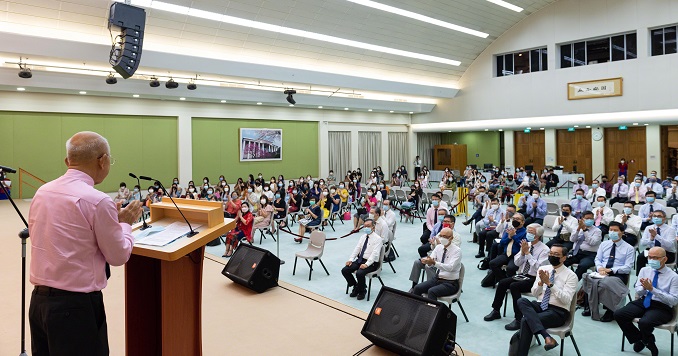 Members in Singapore commemorate November 18; meetings were held across the country.
[© Seikyo Shimbun]
Meetings have been held across the world to commemorate November 18, Soka Gakkai founding day. On November 7, the SGI-Argentina Youth Division spotlighted the organization's contributions to society at a meeting at the SGI-Argentina Soka Women's Peace Center, also connecting with other venues across the country. On November 14, SGI-Bolivia held an online meeting at which a member shared her faith experience as a doctor working amidst the pandemic. On the same day, members in Austria gathered online. SGI-Austria General Director Larry Williams encouraged the participants to have heart-to-heart dialogues with their friends.