The Power of Friendship
by Peninah Achieng-Kindberg, UK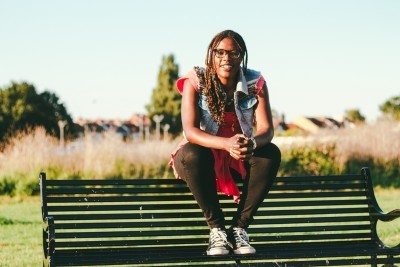 I came to the UK from Kenya to study business in 1996, the same year that I started practicing Buddhism. I am now a chartered accountant working in the public sector. Over the years, my interest in business gradually began to take second place to my interest in various empowerment initiatives against discriminative practices and policies, both at work and within the community. My Buddhist practice has been my foundation throughout this time.

In January 2015, the African Voices Forum, a community organization I am a part of that works to support and empower people of African descent, decided to hold a fundraising event with the aim of supporting Ebola survivors.

At the time, an Ebola outbreak in West Africa was making international news and causing untold suffering. I set the goals of raising £10,000 by the end of March that year through a dinner fundraiser and having a great task team that would enable this to happen. We intended to sell 120 tickets at £50 each and to get sponsorship for all the costs through approaching companies, community organizations, businesses and individuals.

However, we needed more time to sell the tickets—we had only sold nine tickets online—and rescheduled the event to May. The event was four weeks away, and nothing seemed to be happening irrespective of all the actions we were taking to publicize the event. I had been chanting Nam-myoho
-renge-kyo from the beginning for the success of our efforts. Given the situation, I decided to chant to understand why we were not succeeding. I questioned why people, even those we counted as friends, were not responding to this very important cause.

Around the same time, I took inspiration from the March issue of SGI-UK's magazine, Art of Living, which centered on the theme of "Peace through Friendship" and highlighted the fact that hardships strengthen friendships. One of the quotations that moved me was by Daisaku Ikeda: "Friendship is the most beautiful, most powerful and valuable treasure in life."

After the first week of chanting, I started to recognize something quite unexpected, which was the approach I had taken in leading this cause. I realized that as a team we were not united in this initiative. I did not really know the people I was working with very well, despite the fact that we had worked together on various initiatives over the previous five years. It was almost as though we were not bound by friendship but by various other agendas, and this was having an impact on what we wanted to achieve.
We began to recognize the strengths of each person more clearly.
I reflected on my approach, examining my attitude at the outset as well as my conversations and exchanges throughout the process. It almost felt like I had been giving orders for what needed to be done rather than empowering others to help achieve our goal. Instead, I decided to focus on each person's potential. Almost immediately, I saw a change in the team.
We started by opening up the meetings to suggestions on how to progress. We began to recognize the strengths of each person more clearly. In the following two weeks that led up to the event, we sold 60 tickets and on the day were able to raise £3,500.

We also approached schools and churches to fundraise for us. Three different people also offered their support: a recording artist, one of the semifinalists on a US television series called The Voice, pledged to give us 50 percent of the sales of her album; a writer pledged 50 percent of the sales of his book; and a community activist who did a mountain-climbing challenge offered to pledge some of the money he had raised to our cause.

It turned out to be a great event with inspirational speakers and performances by talented artists.

The key moment for me was understanding that activities like this happen for us to deepen our relationships with others and to change our attitudes toward others. As a group, we feel we have developed a stronger awareness and understanding of who we are, and we feel more confident in our ability to fundraise for causes that sustain humanitarian action.

An inspiration in this process was a book called Waking the Buddha by Clark Strand, a journalist on spirituality and Buddhism. He finishes his book by saying:

"Today, the Nichiren Buddhist teachings of the SGI have the potential to wake the Buddha, activating the enlightened potential of a struggling humanity and transforming an Age of Global Decline into an Age of Global Sustainability—an Age of Life in which one person's happiness would not be won at the expense of another's, and human progress would not be mortgaged against the degradation of the earth."
[August 2016]