Rising Up with Positivity
by Horacio Pulido, Argentina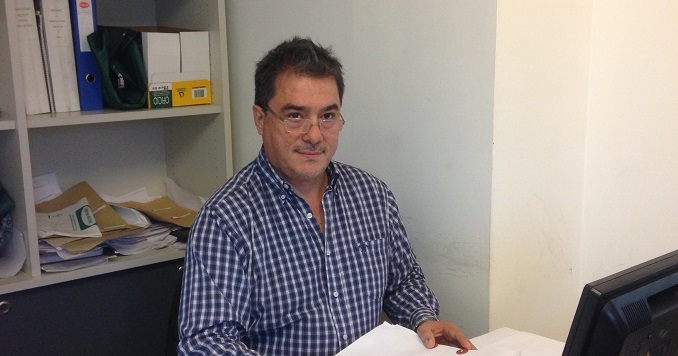 In 1976, when I was 14, there was a coup d'état in Argentina. My older brother was arrested by the military junta and disappeared, suffering the same fate as many citizens of that period. My mother desperately searched for him but ended up being arrested herself. My father had died of cancer when I was little, so my brothers and I were left with our grandmother. Every day, I would go to see my mother in prison, but after a short while, she was transferred to a different location, and I lost contact with her. With nowhere else to go, my brothers and I went to live with my aunt in the capital, Buenos Aires.

When I was 18, some friends and I went to the coast for a summer vacation. I was standing on a cliff looking out at the sea when the earth crumbled, and I fell 25 meters, crashing first against the rocks and then into the sea, breaking my hip, arm and shoulder. A man who was fishing nearby happened to be a doctor, and thanks to him, I survived.

While recovering in a rehabilitation center, I began to think that there must be some meaning for me to be alive despite everything. I befriended a fellow patient who one day brought me several books as a gift. He was not a Buddhist, but among the books were some of President Daisaku Ikeda's writings on Buddhism. I was so impressed by what I read that I made a list of questions regarding life and death and, with that list in hand, visited a nearby Soka Gakkai culture center. I was invited to try chanting Nam-myoho-renge-kyo, and I immediately felt a sense of lightness and relief from all the things that had been weighing on my heart.

I decided to join the Soka Gakkai and prayed that my mother would be released from prison. What happened next was almost overwhelming. First, through a human rights NGO, I was able to find out where she was being confined, and then a judge ruled that she had been falsely accused and should be released. Five months after I joined the Soka Gakkai, my mother was finally released, and we were able to live together again.
During my 20s, I studied art and drama, which was my passion. However, I ended up working in different fields. In 2010, after a difficult period of unemployment, I was offered a full-time position at the National Institute of Social Services for Retirees and Pensioners (PAMI). President Ikeda writes that the true spirit of Buddhist faith manifests in giving one's full effort to one's work. This is the spirit I strove to forge in my daily Buddhist practice. At my workplace, I was surrounded by the realities of aging and illness, but I went to work every day with the determination to give my all and make a positive impact on at least one person. As a result, I was always full of energy and cheer. One day, seeing my positive attitude, a colleague suggested that, as I got along so well with others, I should study public relations. The idea appealed to me, and I decided to take a course at an institute of business and social sciences while continuing to work at PAMI.

Little did I imagine that this would be the beginning of such a new and exciting stage of my life. At the institute, I met an extraordinary teacher who encouraged me to investigate an organization called Payamédicos Asociación Civil, an NGO that aims to contribute to the emotional well-being of healthcare patients. I contacted Payamédicos and soon began a three-month professional training course in hospital clowning, which is about employing the healing and uplifting art of humor in healthcare facilities for the benefit of patients as well as staff and families.

The wonderful effects of laughter are scientifically proven: the simple act of smiling produces endorphins, and these generate a feeling of fullness and well-being, enhancing the body's inherent healing capacities. Hospital clowning recognizes the powerful role of the mind and our emotions in healing and well-being. As one of the founders of Payamédicos has explained, it is not just about making people laugh, it's about empowerment—connecting the person with their positivity, lifting them out of the confinement of the body into a sustained state of optimism.

I feel that I have found my calling. The emotional and physical pain I endured during my youth allows me to empathize with the pain of others, while my training in drama has become extremely useful. As a "clown doctor," I use humor to help people focus on what they have rather than what they lack—to see the positive aspect of their situation. This helps reconnect them to a sense of their own potential.

I continue to apply my training at PAMI, where I make grandparents laugh, dance and sing! In 2014, I was asked to give a speech about my work at a TEDx event.

What I aspire to is to deepen my compassion and become able to help those who suffer the most to overcome their problems. Through my work, I want to empower people with the certainty that they can overcome any circumstance or suffering.
[November 2018]